You're applying to college! You're excited… and probably a little overwhelmed.
Whether you're applying to 6 schools or 12, you have a huge project ahead of you.
You've got to write a personal statement (your main "college essay") and probably a
handful of supplemental essays for each school. That's where I can help.
School counselors can offer helpful guidance with college essays, but they typically
handle hundreds of cases. In 2019, the average student-to-counselor ratio was 482-1.
In most cases, your counselor may be unable to provide the individualized attention
that most students need to compete for a place at selective colleges.
How can you help with my college essays?
College essays are your best opportunity to stand out in the admissions process. I can help you to brainstorm topics, draft, revise, and polish your main essay and supplemental essays. Whether you have a rough idea, a page of notes, or a complete draft, I can help you clarify your thesis, punch up your opening lines, and develop a powerful, memorable story that conveys your unique voice and story.
Check out my college essay tips and guides, packed with plenty of specific advice and examples. No matter where you are in the process, I'm excited to help! Reach out with a question, an idea, a paragraph-in-progress, and let's get started.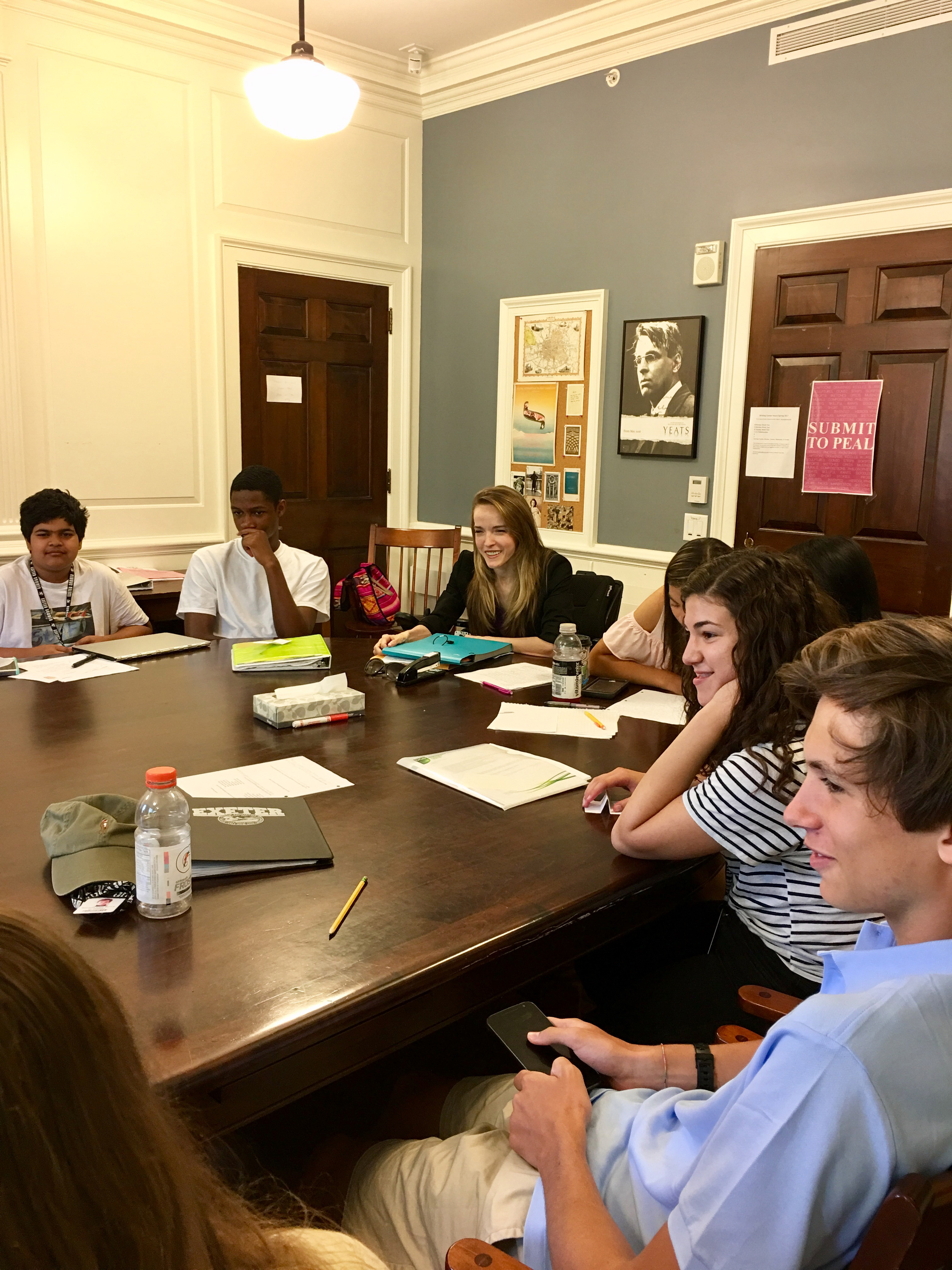 How can a college essay advisor help?
An experienced college essay advisor will take the time to learn your unique story and strengths, your writing style, work habits, and aspirations, and work directly with you to help you craft a set of strong, competitive essays for each school.
I specialize in helping students compose fearless, vibrant, knockout college essays. Every piece of your application is important—recommendation letters, extracurriculars, grades and test scores—and essays are more important than ever. The New York Times
op-ed "The Almighty Essay" notes that among the most selective colleges, the college essay now outweighs a student's GPA as a factor in the decision-making process. This may sound like a lot of pressure—but I encourage students to see it as a fantastic opportunity. Your essays have the power to turn a maybe into a yes!
When do you offer college essay coaching?
All year long! You can reach out to me any time to start your college essays. I start working with most students in the summer, but the best time to get started (especially on your essays!) is right now. If you're itching to brainstorm or you already have an idea for a topic, let's jump in!
Contact me today to schedule a free 60-minute consultation. Every consultation is completely confidential, with zero commitment, no strings attached. I'm excited to get to know you!
What areas do you offer help in?
I offer hands-on, personalized support with the following:
SAT/ACT prep
Resume and extracurricular development
College visit planning
Letters of recommendation
Interview preparation
Application support and review
I work with each student and family to develop a customized package of private sessions. In each session, we focus on strengthening the pieces of your application, from polishing your main and supplemental essays to planning successful college visits and interviews. I will assist you in crafting an application that fully expresses your unique story—your passions, achievements, and personality—that captures the attention of admissions officers at your top-choice schools